Film Reviews: Week 10 (Mar 5-11)
Can you believe we are already ten week into 2018?! Time is certainly flying by. This week was a strong week for films, even if most of them were repeat viewings. I did however get to see the one anticipated film in 2017 that I missed in cinema, and I was certainly happy that I enjoyed it. Here are my reviews for this week:

Logan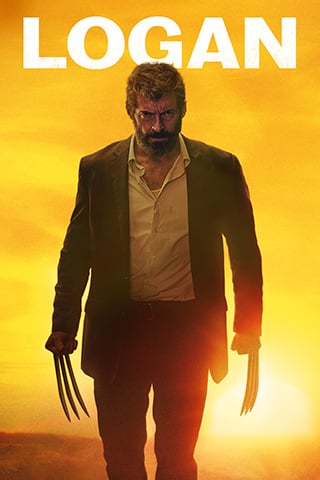 This, alongside Blade Runner 2049, are the two films that I regret not going to see in 2017. How I missed Logan, a comic book film that is critically acclaimed, I do not know. I finally got to see it though and see what all the hype was really about.

It is strange at the beginning to see the direction of this film. It is a drastic tonal shift from the previous X-Men films, and that is a good thing. The X-Men franchise is falling into a hole, and this film resolves that issue (even just for this one film). The dramatic/western tone somehow works brilliantly with Wolverine.

The acting throughout is the best part of this film. The three main characters all give passionate performances that will define a career. This is the film Hugh Jackman should have campaigned for in the award season (instead of The Greatest Showman), as this is the film with true heart, great story-telling and fantastic performances. Special shout out goes to Dafne Keen for her incredible performance and badass action scenes. She has a bright future for sure.

This film, quite like any comic film, is no means perfect. There are issues with the pacing, and as well as that I didn't feel too threatened by the villain, even after the end of this film. Despite this though, this is truly a fantastic comic book film that changes everything that could be done with this genre to make it more sophisticated and award season friendly.

4/5

Get Out (repeat)

Speaking of award season, I am still buzzed that Get Out won the award for Best Original Screenplay. Despite calling it one of my films of the year, I had not seen it since my first viewing in cinemas.

This film is even better the second time viewing it. There are so many clues and little nuances that help made the big reveal that more powerful. I regularly watch Jordan Peele talk about these theories in a video from Vanity Fair and it just helps make the film that little bit more special.

I am so happy for Jordan Peele. He really did write a brilliant screenplay and I am glad it has been honoured. A brilliant original premise with an ending as strong as the start all done with a budget of $4.5 million. I can't wait to see what he does next.

5/5

Thor: Ragnarok (repeat)

Out of all of the Marvel films released to date, Thor: Ragnarok is in the top three. It is so refreshing to actually have a fun, exciting film for Thor compared to the first two in the trilogy. It is all a shame, because the film is a great springboard for a trilogy but it is too late for that now. It also leads perfectly onto what I imagine will be the start of Infinity War.

One thing that really makes this film is the villain. Hela is truly a fantastic villain and I am so glad that Marvel have stepped up their game right before we are finally introduced to Thanos.

I previously reviewed this film when i saw it for the first time, so if you are interested in reading my first impressions you can read the review here. Safe to say though, my rating still stands.

4.5/5

This was another strong week for films. I have been given a lot of spare time this week, so more films are going to be watched. I have already seen two new films, and I plan to see one in cinema.

So, until Sunday, that was some film for thought.